Yesterday I finally bought new tires for my car. I couldn't really afford the $500, but it had to be done because I was sliding all over the frosty roads each morning. Sure I could have gotten away with cheaper, but I was unhappy with my previous $380 tires and wanted to be sure I got something that has better traction in the wet. So I went for the best-reviewed all-weather tires I could get, just to be sure my money would be well-spent. My thinking is that you can't put a price on safety, and my first impressions have all been good, so I guess I made the right choice.
Not only that, but new tires are so shiny and pretty!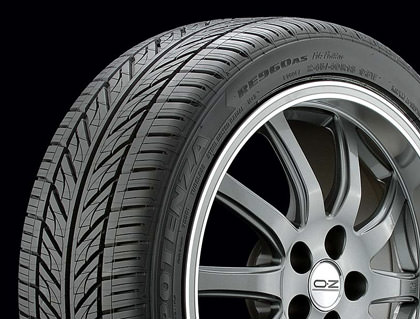 If only I had a shiny-pretty new car to put them on.
And speaking of shiny-pretty cars...
I was looking through some of my old pictures this evening, trying to find an image I wanted to use for work, when I ran across my photos from a visit to Rome in the year 2000. It was taken on the day of "The Feast of the Immaculate Conception" when the streets were crowded with people waiting for a glimpse of The Pope on his way to put flowers at the statue of The Virgin Mary.
I didn't know what was happening. I thought maybe the Backstreet Boys were in town or something. It wasn't until he actually went past that I figured it out.
I was shooting blind with my camera raised above my head, and this is what came of it...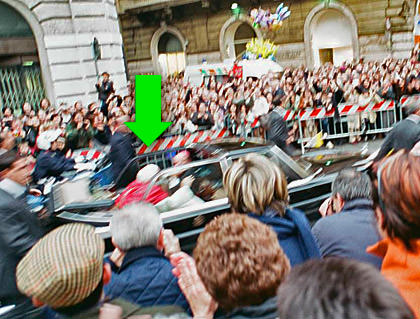 That's His Holiness John-Paul II there in the red cape and white beanie. Sure it's blurry, but given the surge of the crowd, I'm surprised that anything turned out at all. It's a nice memory, but it only reinforces my desire to one day become the Supreme Pontiff...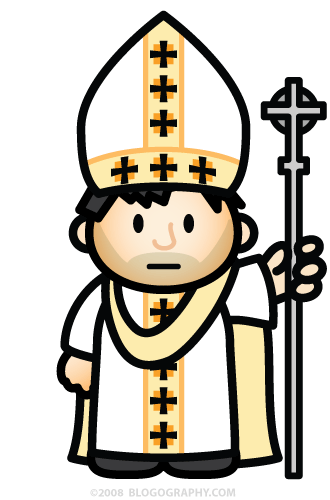 I'm probably going to need to get a haircut first.