Hello from 32,019 feet.
I'm on my way home for an entire week (seven whole nights of sleeping in my own bed!), so I'm kind of stoked about that. If it weren't for the massive pile of work I've got waiting for me, I'd be downright ecstatic.
It doesn't hurt that there's WiFi on-board... and FREE, thanks to eBay...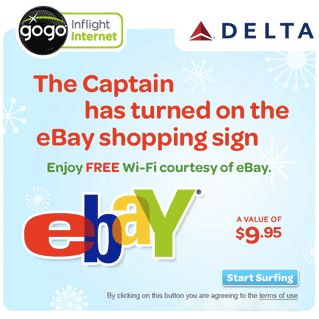 Being able to have internet access while flying is a game-changer. It certainly makes cross-country flights more fun... and productive.
Which reminds me, I should probably get back to work now.
Darnit.
But before I go... what is it with people and napkins?
Every time I eat out at a fast-food place or a food court or wherever they offer self-serve napkins to people, I see idiots taking stacks and stacks of them. This woman who sat next to me today had a carton of noodles with vegetables, a bottle of Snapple, and OVER AN INCH-HIGH STACK OF FRICKIN' NAPKINS!! After I finished my meal, I sat there transfixed, curious to see how many she'd actually use.
The answer?
Two.
She then ended up throwing away the thirty-plus napkins that she didn't use.
And she wasn't alone. Once I started looking, I was seeing people tossing out unused napkins by the hundreds. They were everywhere... left on tables... scattered on floors. It was all so very wasteful... and disappointing...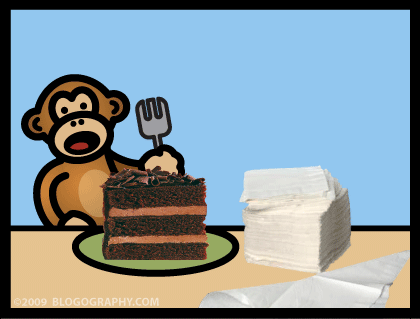 It's no wonder our planet is turning into a giant trash heap... it all starts with the little things.
Today it's wasted napkins in the garbage, tomorrow it's raw sewage in a lake. Such is the world we're building for ourselves.
And we deserve it.