After finally dragging my ass to bed at midnight, I got a whopping three hours of sleep before I was wide awake again. Needless to say, this blows. With nothing better to do, I decided to see if any blogs were updated and check my email.
My first email was a notice telling me that the itinerary for my upcoming Denver/Salt Lake City trip had changed... again! Since I made the reservation on May 1st, I've received itinerary changes on May 16th, June 7th, June 13th, July 22nd, August 3rd, and now August 18th. Nothing major, but with seven flight segments, it's a pain in the ass to try and figure out what's changed each time. MAKE. UP. YOUR. MIND!
The next email was from ScanCafe telling me that they had scanned another batch of my old photos and I need to go online and review which ones I wanted to keep. Sweet! That's almost worth losing sleep over!
Probably my favorite photo of me ever taken is this one...
Half-asleep... messed up hair... hanging out in my underwear and tiger slippers... it's as if nothing has changed in 40 years.
I never noticed until now that this was just one in a series of awesome photos from Halloween at 19 months...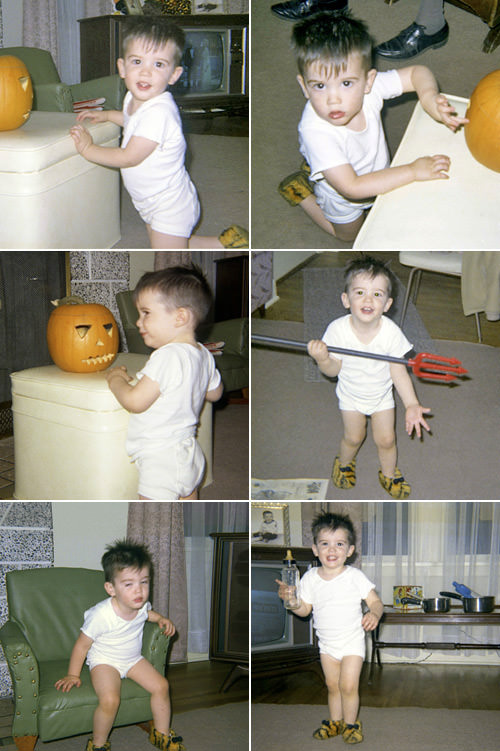 Damn, what a cute baby I was! Seriously, I'm like a pedophile's wet dream I was so adorable!
How is it that I never ended up in movies and television commercials?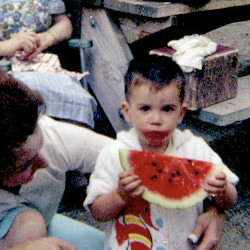 I totally blame my parents that I'm not a drug-addicted former child-star living in some Hollywood back-alley waiting for my shot at a humiliating reality television show. Why couldn't I have reprehensible parents who whore their kids out for money like Jon and Kate? What good is it being one of the cutest babies ever if I wasn't exploited for cash?
I really do need to find me a new pair of tiger slippers. It's so totally a good look for me.