I'm endlessly fascinated with the free "Google Earth" application.
It's always running on my work Mac, and any time I have to take a phone call or am waiting for something, I pop it up and explore the world. Sometimes I travel to cities I've been to before and revisit interesting places. Other times I jet off to somewhere new. A place that I've always dreamed of visiting, but haven't gotten around to yet. Still other times I just fly around the planet looking for something nifty to look at. Google Earth makes it easy...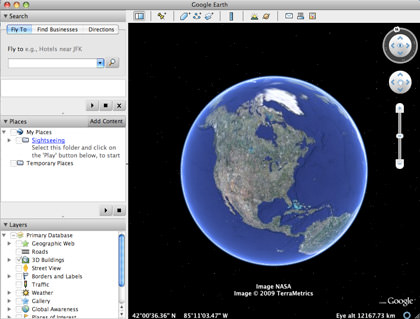 The coolest part of Google Earth is how they are continuously adding 3-D content which sits on top of the map and allows you to explore the world in an entirely new way. You can fly to Seattle, for example...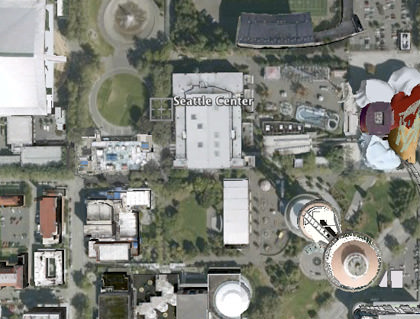 Then zoom in and pan the camera to start exploring things in glorious three-dimensions...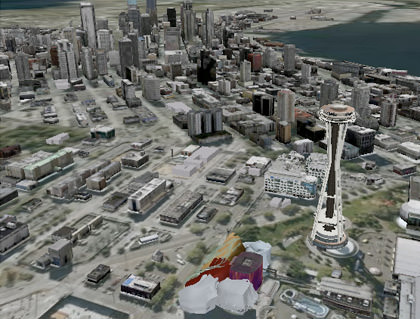 And they're adding new models all the time. Partially-completed content floats above the map until completed. Like in Paris, for example, where these buildings are awaiting textures...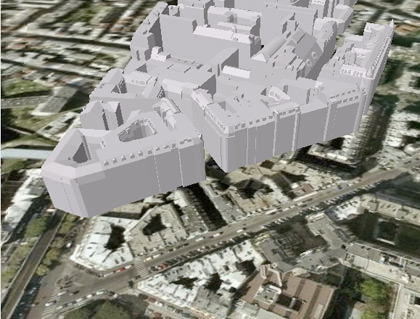 This morning I found out that Walt Disney World has tons of 3-D content. Flying over to The Magic Kingdom, I was amazed at the fantastic job they did with Cinderella's Castle...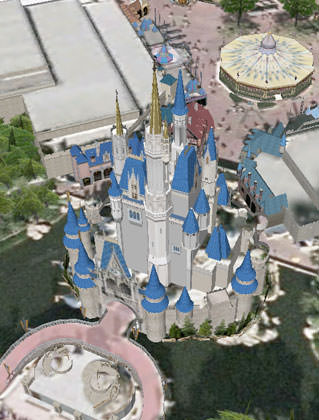 Peeking around the castle, I see they even have the rides rendered...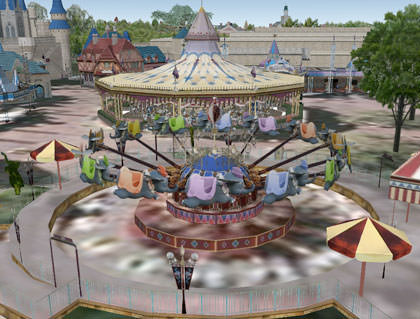 The level of detail is amazing. They even modeled the boats on The Jungle Cruise...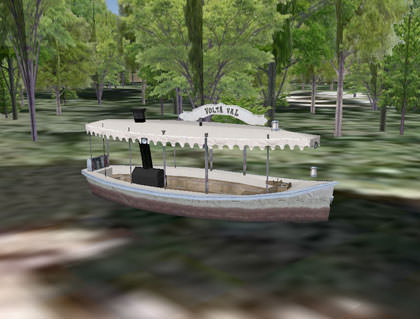 And it's not just the popular Disney landmarks that are given the 3-D treatment... Epcot's World Showcase is beautifully constructed...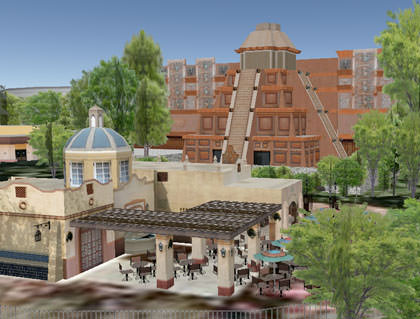 Even the resort properties are fully rendered in beautiful detail. Like my favorite hotel, Disney's Wilderness Lodge...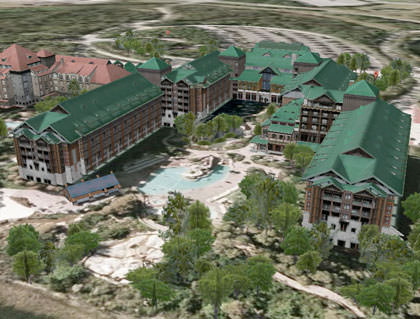 Cool beans.
If you want to do a little exploring of your own, you can pick up a free copy of Google Earth at the official site.