It's back to foggy, freezy, Central Washington for another edition of Bullet Sunday!
• Flying. No, I am not more nervous about flying after the emergency landing by US Airways into the Hudson River. Statistically speaking, flying is still one of the safest ways to travel, and one of the safest activities you can do, period. I am more nervous walking across the street while dumbasses are out there driving while being distracted by their mobile phones. And this is not idle speculation. I've lost count over the number of times somebody has nearly nailed me, my car, or my motorcycle because they were driving without paying attention. I'll take flying any day. Every day.
I'd be remiss if I didn't point out the obvious... everybody on that flight is still alive.
• Player. I don't have a lot of free time. What little free time I do have is spent in Animal Crossing...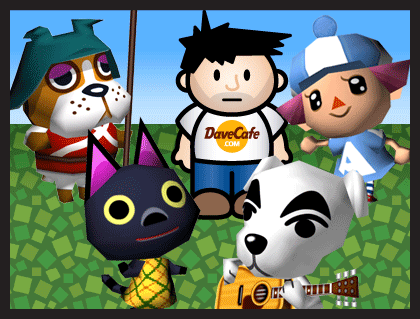 Apparently I have nothing better to do with my personal life than this...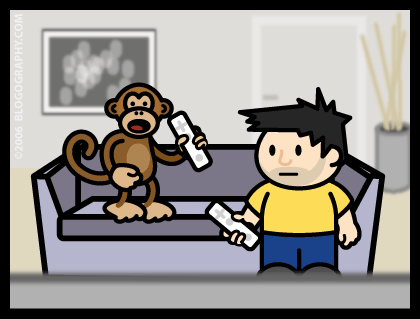 I don't know whether this is something to celebrate or apologize for. I owe myself a lot of apologies lately.
• Polaroid. Even in this age of digital photography... I still shoot film from time to time. There are things that digital cameras simply cannot capture in a way that the chemical reaction of film is able to. And one of the most fun ways of playing with film is the immediate satisfaction of a Polaroid instant film picture. Except Polaroid discontinued making instant film in June of last year. I find it kind of sad that future generations won't know the joy of it all. But, fortunately for everybody, The Impossible Project has come to save us. A group of Polaroid fans have purchased the manufacturing equipment from Polaroid, and signed a lease on an old Polaroid factory in the Netherlands. They anticipate producing new instant film for legacy Polaroid camera equipment starting 2010. I will be first in line to purchase some. If you'd like to show your support for the project, you can sign up for updates at their site.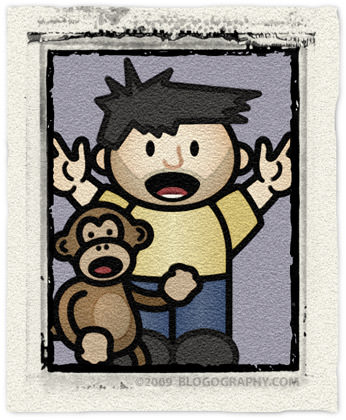 • Trust. There is no substitute for an impartial, trusted review. None. When I am wanting to buy something, the first thing I do is research it on the internet... and completely disregard any glowing 100% positive reviews left by an untrusted source. This story about Belkin paying for positive reviews is why. It's far better to learn what problems people are having than what they are loving, because that's about the only thing guaranteed to be real. At some point, companies are going to have to fucking learn that you can't manipulate the internet and live to tell about it. In the age of blogs, the truth will prevail. Eventually. And, on that note, let me reiterate for anybody doing a Google search... The Hewlett-Packard B9180 printer is the biggest pile of shit I have ever owned... twice.
• Star Walk. For anybody with an iPod Touch or iPhone who has even a passing interest in stargazing or exploring the universe, you are in for a treat. Vito Technology has created a stunning piece of star map software called Star Walk.
I don't know whether to be more amazed that such a beautiful piece of software runs so amazingly well on my iPhone... or that they're only charging $4.99 to buy it! The zoomable interface is very elegant, and looks like this...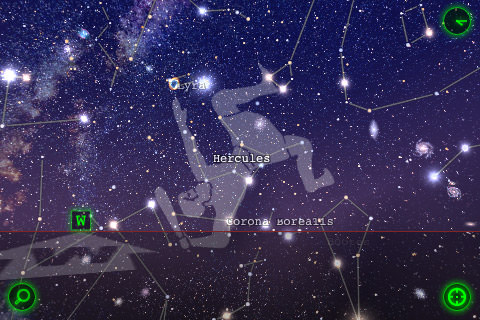 And, of course, you can switch to night-mode, which looks like this...
When you zoom in using the iPhone's multi-touch screen, details from the built-in celestial database begin to appear over stars, planets, galaxies, and deep space objects of interest (note the cool lens flare from the sun!)...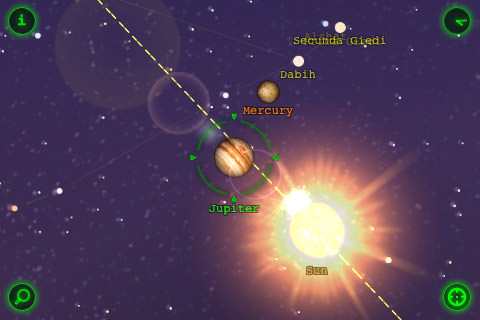 Tapping an object selects it. If you then tap the "info" button, it brings up relevant information in a very cool Star Trek "PADD" kind of interface, complete with nifty beeps and boops! The iPhone mute settings are respected, so sounds can be muted if you wish to explore in silence...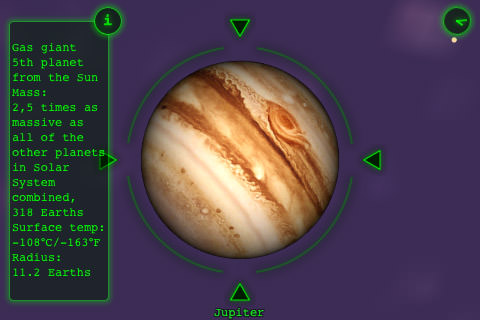 It's apps like this that make owning an iPhone so compelling. You can buy it from the iTunes Store here.
If only it wasn't completely overcast out so I could even look at the stars.
Except on my iPhone.
And in Animal Crossing, which is where I'm off to now...