Annnnnnd.... still stuck.
After spending the entire day trying to get through to the airline, I finally managed. Everything at Horizon Air is sold out through the 24th. I can't get to the airport on the 25th. I finally got confirmed on a flight on the 26th.
Today I looked at taking a train or bus, but that's a no-go as well...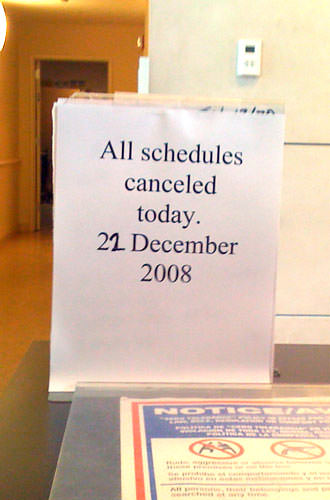 And I'm tired of worrying about it, so I'm staying put.
There's plenty of Jägermeister and a Wii... what else do I need?