Today merited two entries. The previous one was to get my massive complaint against my hotel and Capitol Transit out of the way so I could concentrate on the good things I got to do in Austin today.
It was my intention to wake up at sunrise and photograph some of the city under that divine light you get in the early morning. But after the horrors of last night (see afore-mentioned entry), I was just too exhausted to get out of bed. Instead I lounged around, attempting to rest up even though I couldn't sleep. Eventually I headed out at noon to see some of Austin.
I started out at the beautiful Capitol Building, just down the street...
Next I went to
The Blanton Museum of Art
. I hadn't been here in a long while, and they've done quite a bit of remodeling. The museum is bigger now, but the collection on display
seems
smaller. I don't really understand it. Still, there's some real treasures to be found (including a
Kehinde Wiley
!), making a visit definitely worthwhile...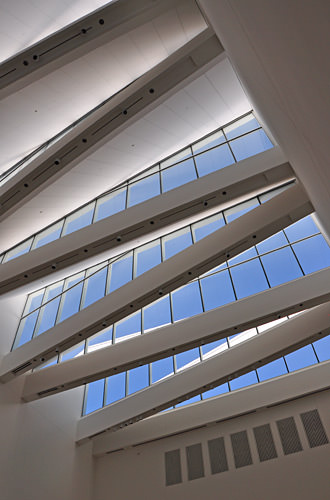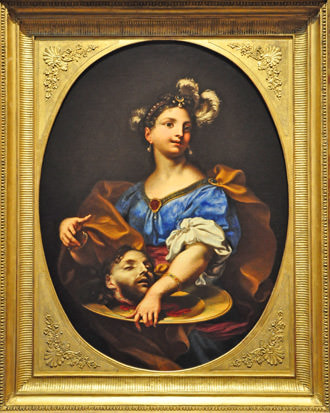 Anybody know how long to bake a head for?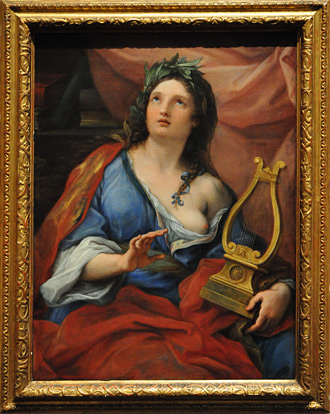 Singing "An Ode to My Exposed Breast" in G-minor.
From there I wandered back down Congress Street to the Austin Museum of Art and a walk down 6th Street. This is kind of a hub for Austin night life, and gets pretty crowded as the sun goes down. Some of the buildings and signage are just fantastic, making it equally impressive during daylight hours...
After goofing around town for five hours, it was time to meet for an early dinner with a friend who drove up from San Marcos. We were supposed to meet in San Antonio before my plans fell through, so I was grateful that they could change their schedule and come see me in Austin. Then it was back to the famous (infamous?) Driskill Hotel for a shower and change of clothes. Despite my problems last night, it is still a grand hotel that's beautifully appointed inside and out...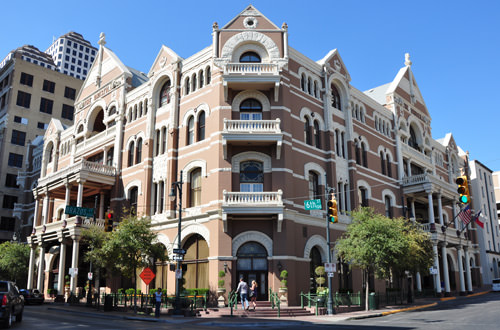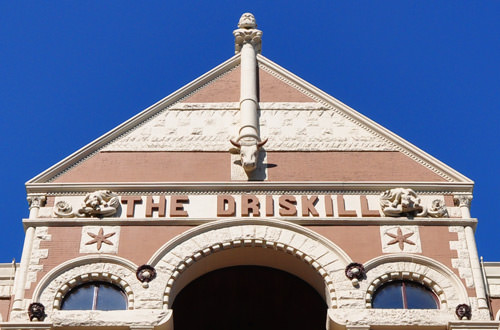 Since this is my last night in Austin, I wanted to have a drink with Karla so I could say goodbye. She had invited me to hang out with some of her friends at a very cool Johnny Cash tribute car called The Mean Eyed Cat. It took a bit more effort than I had planned to get there (see afore-mentioned entry), but it was worth the trip to get to see her one last time...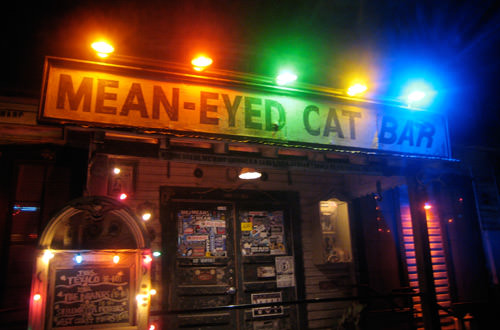 And thus ends my trip to Austin, capitol city of the Lone Star State of Texas...
I wonder what new adventures await me at my hotel tonight?