Aloha!
It's another edition of Bullet Sunday on Monday! Since this is my last day in the Hawaiian Islands and all I'm going to do is sit on the beach and relax, I figured it was a better day to shoot bullets.
• Happily Mauied. This morning I flew back to Maui where my vacation all began. This is my most favorite of all the islands, and I wanted my last memory to be from here. With the US economy getting worse by the hour, who knows if I'll ever be able to afford to come back again?
• Macadamia Kisses. When you're in Hawaii, you can't turn around without bumping into chocolate-covered macadamia nuts. They are sold absolutely everywhere... from gift shops and grocery stores to restaurants and fruit stands. I think they must be the unofficial-official souvenir of Hawaii, and tourists pack them home by the cases. Sometimes the chocolate-covered macs have clever names like "Donkey Balls," and there are endless varieties where the macs are mixed with everything from crispy rice to coconut. But my favorite way of eating them would be "Hershey's Milk Chocolate Kisses with Mauna Loa Macadamia Nuts," sold only in Hawaii...
Sublime! I love them and eat them by the bag-full because they're more addictive than crack (or so I would imagine). Of course, admitting this is going to get me hate-mail from people telling me (again) that Hershey is a horrible company that's buying out candy companies left and right in an effort to eliminate all competition (including Mauna Loa, Scharffen Berger, Joseph Schmidt, and others) and they're shipping American jobs off to Mexico... but I just can't help myself. I don't like "gourmet" chocolate or dark chocolate or the crap chocolate used in the souvenir boxes that tastes like wax. I like plain old boring Hershey's chocolate. And if I'm going to eat chocolate-covered macs, I want them with a chocolate I'm going to actually like. If it makes Hershey-haters feel any better, I'll switch to M&M Mars Dove bars to get my chocolate fix back home.
• Spore Origins. Games for the iPhone seem to lose their luster quickly on me. They're exciting at first, but eventually I grow bored with their repetitive nature and stop playing. I thought Electronic Arts' latest "Spore: Origins" would be different because the creature you play can evolve to meet new challenges. But it's grown repetitive to me just like the others (move around, avoid baddies, eat food). Oh well. It sure is a pretty game, so I'll probably play it again eventually...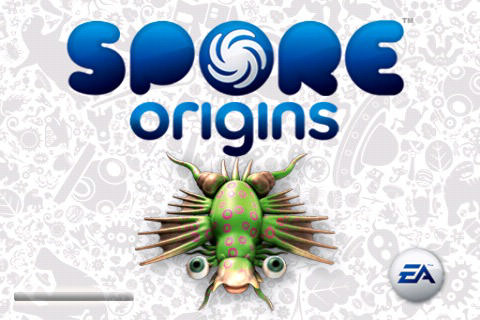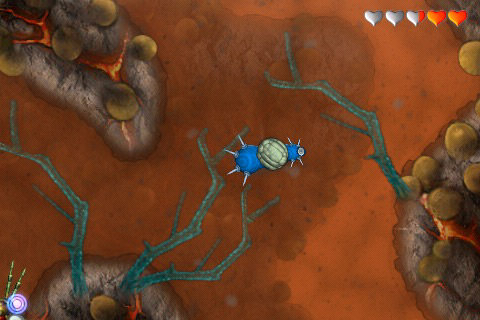 • Chevy Cobalt. I never thought I would run across a car that had a worse turning radius than my Saturn SC-2, but the Chevy Cobalt that Hertz Rent-A-Car stuck me with on Kauaʻi really takes the cake. I swear that there were frickin' TOUR BUSSES that could take a corner tighter than I could in the Cobalt. How embarrassing for Chevy that they built a car which requires a six-point turn to flip a 180 on a two-lane road (well, not really, but it sure seems that way as I was trying to maneuver in parking lots). I have no clue as to why auto-makers think a shitty turning radius is acceptable when designing a car but, if you value being able to make a U-Turn, test-drive before you buy... I'm just sayin'.
• Accentuate The Positive. Soon after I began my vacation, I got a few emails asking if I was aware that somebody was trashing me personally in a popular forum because of a Blogography entry I wrote years ago. The answer was "yes"... I did know because I saw the referral links showing up in my stats bar... but I just didn't care. First of all, the dumbass who was doing the trashing didn't read the full entry and had no idea what the fuck they were talking about. Second of all, it was obvious to anybody reading the trash-talk that this person was a total moron, so there was no reason for me to get involved. And, lastly, the douchebag was making a personal attack ANONYMOUSLY with a pathetic alias that pointed to a profile that was BLANK. If somebody is going to attack me personally, how can I take them seriously if they're being an anonymous coward about it? Either sign your name to the shit you say and be accountable for it or don't even bother, you flaming ass troll.
And thus ends my thirteenth day in paradise. Tomorrow I fly home and resume real life. In many ways I'm glad, because it's time. If I were to stay any longer I would never want to go home again.
Now, if you'll excuse me, I've got one last perfect sunset to watch...