I've been working like mad to get the last of the orders packed up this weekend so I can mail them out at long last. Unfortunately, this has resulted in me getting a nasty paper cut down the length of my index finger, which makes it hard to type. I'd say that I just can't catch a break, but my vision is almost back to normal again, so I'm rather relieved about that.
Since I am in pain and all cranky, I decided to cop a meme that's been making its way through the blogosphere where you are supposed to list five things on your mind just now. Apparently this does not include what you're blogging "just now" or else it would be pretty redundant.
Five Things On My Mind Just Now...
Contemplating going to Hawaii and Thailand. The former because I miss it, the latter because the only Hard Rock Hotel in the world I haven't been to is located there (at least until Penang opens next year). Of course, coming up with the time and money is the real trick, isn't it?
Wondering for the millionth time why somebody would belittle a person for the job they have. When I see somebody working hard and taking pride in what they do, that's far more important to me than how much money they make or what they're doing to make a living.
Depressed that my MacBook Pro is constantly overheating so the fans have to come on. It's not hot in here and I'm not doing anything processor-intensive, so why?
How much I positively loathe Microsoft for unleashing the pile of shit browser known as Internet Explorer on the internet. It has ZERO redeeming qualities, and has set back web standards a decade. Every fucking time I build a web page, it ends up looking perfect on every browser I can find... until I get to IE and have to deal with their buggy shit. I spend more time tweaking pages to work in IE than I actually spend designing them in the first place.
Wishing I had a week with nothing to do. I am so tired of killing myself with 20-hour days and not making a dent in the work I have piled up. And soon I'll be traveling again, which just makes it twice as hard to get things done.
Bleh. now what's on my mind is wishing that the stuff on my mind wasn't so depressing.
Switching to happier thoughts...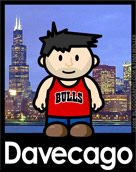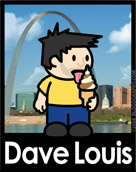 If you are planning on joining up with a great group of bloggers at Davecago3 (August 9th) or Dave Louis (August 16th), please let me know ASAP. I'll be leaving soon, and need to get reservations and name lanyards taken care of before I go! Just send a message to me at dave@blogography.com and I'll get you hooked up with all the details.
Hmmm... now I'm thinking that I need a before-bedtime pudding break...