Bullet Sunday will be postponed until tomorrow when we have another edition of "Bullet Sunday on Monday."
As I type this, I am eating Pinkberry which, I've been told on more than one occasion, you either love or hate.
I don't really agree with that, because I don't have such strong feelings about frozen yogurt. Even Pinkberry. To me it's just "different" and I can take it or leave it. It's not like we're talking about chocolate pudding here. Besides, the stuff is just a knock-off of Red Mango, which I first had in Seoul, South Korea, years before the "sweet-tart fro-yo" fad hit the USA (though I understand that Red Mango shops are starting to pop up here now too).
Anyway, Pinkberry is kind of difficult for me, because it tastes better with fruit instead of chocolate toppings. This goes against everything I believe in when it comes to desserts, but oh well. I'm kind of enamored with strawberry and mango right now...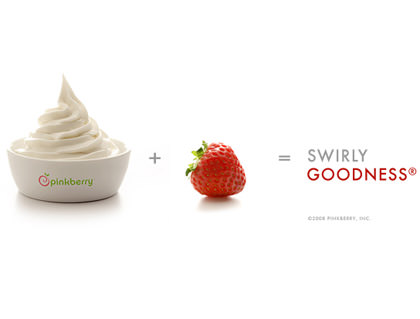 After changing hotels and having lunch with Vahid, it was time to bid him adieu so I could go back to Comic-Con for a while. The crowds, while still a little crazy, were much more manageable today. My main goal was to look through the magazine and silver-age comic tables to search for some issues I'm missing in my collection. I got away very cheap because, while I found just about everything I was looking for, I decided not to buy anything over $20, which left me only one thing to buy.
I came dangerously close to spending $2750.00 on a piece of original artwork that I really, really, wanted... but, alas, with the $20 Rule in effect, I had to take a pass. This was tough considering the original asking price was $3500.00 (and it was totally worth it).
I will now spend the rest of my life regretting my decision not to buy.
All while being secretly thankful I didn't.
Dinner tonight was with a friend over in Coronado, and totally excellent.
Except the bill, which was substantial.
I'm generally not the type of person who likes spending outrageous amounts of money at a restaurant, but sometimes it's nice to treat yourself to something extravagant. On rare occasions it's okay to live above your means. Every once in a while it's good to spend money you don't have on something that makes your life a little sweeter.
Shit. I totally should have bought that original art page, shouldn't I?