Today I had to drive into the neighboring "big city" of Wenatchee to run some errands. This immediately put me into a sour mood because the traffic in Wenatchee is notoriously bad. And, unlike a REAL big city, nobody seems to know how to drive in it. By the time I finally got back to work, my brain felt like it was melting from the stress. Until I opened my email.
I'm not really a big fan of VD, but it was nice to get a bunch of Valentine e-cards today. Something tells me I should return the favor, but I'm just too tired. Though I kind of like my Valentine Card to my readers from three years ago, so maybe that'll work...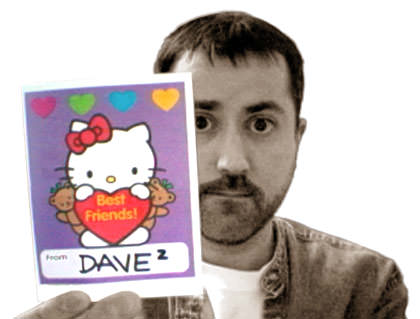 Who doesn't totally love Hello Kitty?
In addition to being Valentine's Day, it's also Self Love Day... a holiday that Hilly-Sue came up with that's taken the blogosphere by storm (click here to read about it on her blog). I was going to participate, but Bad Monkey grossly misinterpreted the rules, so that kind of spoiled it for me...
And, on that note, it's time for me to go pack a suitcase...