It's a very special Blogiversary IV edition of Bullet Sunday!
Come back and read this after you skip down to see if you've won anything... I'll be waiting.
Did you win? If you did, many congratulations! If you didn't, I'm sorry about that, and maybe you'll win one of the other events I've got planned for later in the year. And, just in case you're curious as to how the winners were chosen... I had nothing to do with it. I instead enlisted a friend who has no idea who the people were who entered (and doesn't even bother to read my blog in the first place). That way, the drawing is fair and impartial, and that's the only way to really run a contest. Here's how it went...
I printed out a listing of all the emails addressed to each contest, cut them into strips, and placed the names in a plastic bag after counting to make sure everybody who entered was accounted for.
The bags of names were taken to my friend, and I left to buy gas for my car. While I was gone, each bag of names were carefully dumped into a CD spindle cover, and the appropriate number of names were drawn. Each name was taped to a sheet of paper, in order, so I would know who won what.
I went back to my friend's house to collect the winners.
For the free T-shirt drawing, I wanted to maximize the number of winners, so one of the duplicates between Day 2 and Day 5 was removed and a new name was drawn.
For the two major contest drawings, duplicates were allowed. This explains how Avitable (of all people) was able to win both a free shirt and a runner-up prize.
I had lunch with my friend, then ran back home so I could post the winning names in this entry.
After I'm done with this post, I'll be emailing the winners to give them the news.
Tah-daaaaah! We're done!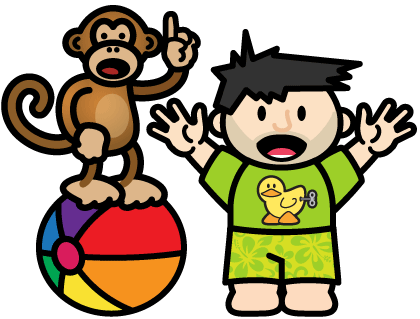 Here are the winners for this year...
• FIVE FREE SHIRTS... The five winners for voting on the shirts I'll be printing for this year's run are...

Ladypuppy
The Florida Librarian
LeSombre
Carlos H.
Tracy Lynn
Everybody else who voted will be getting a $10 certificate towards any shirt at the Artificial Duck Co. store when it goes online tomorrow afternoon.
• TWENTY-FIVE FREE SHIRTS... The twenty-five winners for entering ShirtFest on Thursday are...

Stephanie P.
Tori S.
Beth (F.H.)
Ms. Sizzle
The Chad
Jill & Mittsy
Harmonica Man (J.L.)
Birdcolor
Laurence
Jacki D.
Kilax
Wade L.
Avitable
Kazza
Delmer
Jason W.
Geeky Tai Tai
Lynne S.
Jespar S.
Baak
Frances Danger
Peter R.
Rick L.
Dave H.
Silvertongue
• BUTTON CONTEST... Here are the winners for the Buttons Contest from Wednesday...
Grand Prize Winner: Cynical Dad
Runner-Up Prize Winner: ~jtm
Runner-Up Prize Winner: Kyle Ice

• PRINTS CONTEST... Here are the winners for the Prints Contest from Thursday...
Grand Prize Winner: Cavan T.
Runner-Up Prize Winner: Avitable
Runner-Up Prize Winner: Sven P.

And that concludes Blogography's Blogiversary IV Celebration! Congratulations again to all the winners, and my most heart-felt thanks to all of you who keep reading Blogography... I wouldn't be doing this without you!
Dave2