AAAAAAAAAAAAARRGHHHHHH!!
Apparently there are people out there who were issued a driver's license without being educated as to proper procedures and laws of the road.
An example... do you know what to do when you approach an intersection and see a flashing yellow light like this?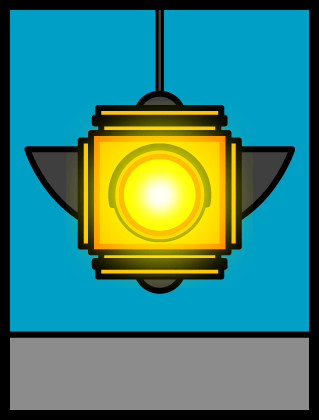 If not, here's a f#@%ing clue for you...
FLASHING YELLOW MEANS SLOW DOWN AND PROCEED WITH CAUTION!
IT DOES NOT MEAN F#@%ING STOP!!
So when I come up behind your idiotic ass and you've stopped at a caution light because you're too f#@%ing stupid to know the difference between red and yellow... well, I'm probably going to lay on my horn until you get the hell moving.
SO DON'T STICK YOUR HEAD OUT OF THE WINDOW AND FLASH ME A DIRTY LOOK WHEN YOU'RE THE F#@%ING DUMBASS. I swear, one of these days I'm going to buy that f#@%ing gun...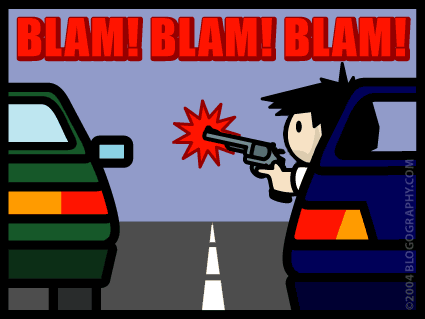 I have accepted the fact that I am totally blameless for my road rage, and promise not to feel bad when I f#@% up your shit.
Surely there's a temporary insanity defense for these situations?