For some reason, I seem to be getting a rash of wrong number calls to my mobile phone. It didn't used to be a problem, but seems to happen several times a week now. All I can guess is that some dumbass has gotten a new phone with similar digits and is mistakenly passing out my number to his friends. Or maybe he's not a dumbass, but he has a lot of dumbass friends who don't know how to dial.
Anyway, early this morning I was awakened by my mobile phone. It's set to vibrate, but still managed to wake me up. Turns out somebody had left me a voice mail hours earlier which went something like this...
"F#@%!! Miguel has been pulled over by the f#@%ing cops, and they won't release the car until he shows them the f#@%ing papers. F#@%ing call me back NOW!!
Fortunately, I wasn't awake when the call came, or I probably would have been a smartass and said something like this.
Sure it's funny, but I'd regret it afterwards.
You'd think that for something involving the police, you'd be a little more careful when dialing your phone. Of course, if the police are involved you might also want to be a bit nicer when you ask somebody to bring you papers in the middle of the night. I can only guess that Miguel and this woman who accidentally called me are now in jail or something. I'd try to feel bad about it, but they did wake me up at 2:47am with their message, so I really don't.
I wish I could say that the wrong number call was the only excitement for the evening, but it wasn't.
As I was going to bed shortly after midnight, all kinds of noise and flashing lights were happening outside. Apparently, the crotchety old people in the mobile home next door tried to burn their home down. Two fire trucks arrived at the scene, so apparently it was pretty serious.
These are the same fighting old people I wrote about last year, so part of me suspects that one of them finally tried to kill the other. Welcome to the redneck wilds of Central Washington.
We? Wheee? Wii??? Whatever, it looks like fun and I want one. I hope that Lego Star Wars comes out for it, because using the wireless wand controller like a lightsaber would kick ass!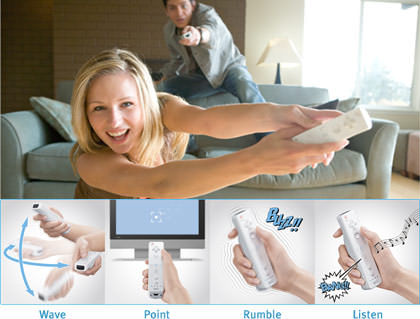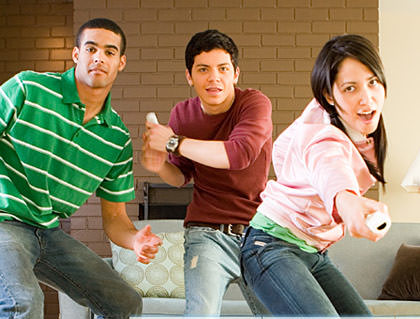 In an age when Microsoft and Sony are releasing video game systems costing $500+ and titles so complex that they are more like work than entertainment... it's nice to know that Nintendo is focusing on what really matters... FUN GAME PLAY. If the titles end up being anywhere near the quality in the DS games, it's going to be one cool product.