And so the doctor says...
"Well, I have some good news and I have some bad news. The good news is that your stone is very close to being passed, and you should be clear sometime today. The bad news is that the CAT-scan reveals you have another stone lodged up in your kidney. It won't cause any pain until it comes loose and passes through... but that could be 10 minutes from now or 10 years from now. We really have no way of knowing."
And Dave says...
"Uhhh... thanks?"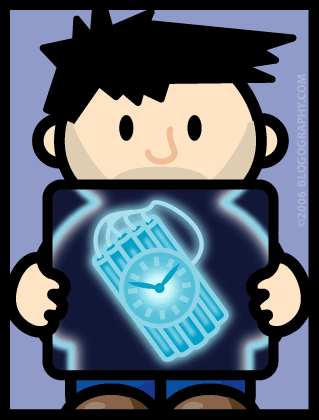 As fun as this was, I really have no desire to ever do it again, but there you have it. I'm holding on to my drugs, so at least I can medicate myself through this crap when it happens again.
Though I am having a hard time deciding whether the nausea and vomiting that the pain medication causes is worse than the actual pain.
In other news: Little Debbie Chocolate Cupcakes are just as delicious coming up as they are going down!