After getting my second chance at The Great Wall... I was so happy that I didn't care if I saw anything else today. But I had a driver on the clock, so we headed back into Beijing proper so I could resume my tour of famous places at The Forbidden City...

A stunningly beautiful portrait of Chairman Mao welcomes you into the city. I'm afraid that a photograph can't do it justice... the colors are quite remarkable, almost luminescent, and the rendering itself is just amazing. I have no idea who the artist is, but they did an incredible job...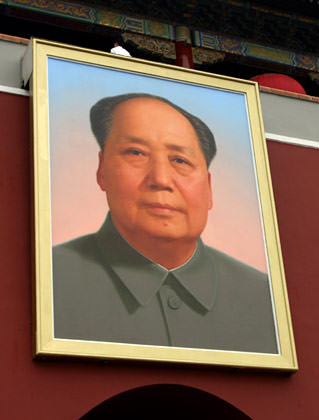 You can ascend the gate for a small fee and look back out at Tiananmen Square. Since tomorrow is "National Day," the most important of Chinese holidays, the square is already abuzz with activity. Tomorrow it will be overflowing in celebration...
After you walk through the city for a while, there are two things that strike you. The first is the overwhelming attention to detail in every facet of The Forbidden City. Even a simple roof column support is beautiful to the extreme...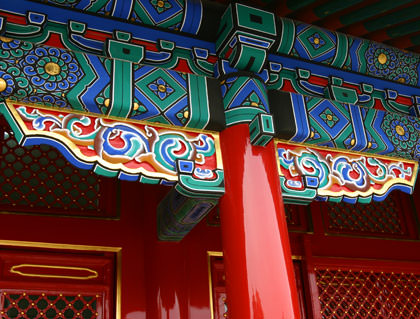 The second thing about The Forbidden City that moves you is how OPEN it is. There is huge amounts of open space between structures. The entire city begs to be shot in widescreen...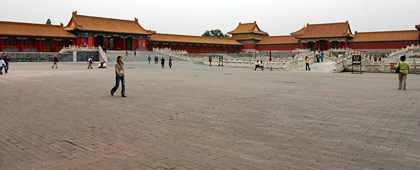 But it's the quiet spaces I like best...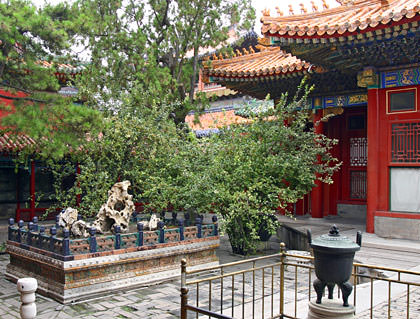 And, of course, The Forbidden City would not be complete without a f#@%ing Starbucks from those barbarians in the West contaminating Chinese culture...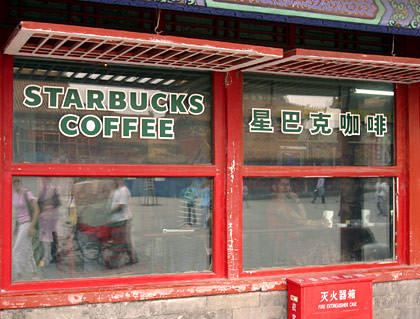 I shot nearly 70 photos within the walls of The Forbidden City... everything seemed so awe-inspiring and amazing at the time. But now that I am looking through them, I'm surprised at how much that the various sections look the same. Still, it's an amazing experience to walk through the city walls and envision what it must have been like back when The Emperor was truly The Son of Heaven, and ruled all of China from this very place.