While walking to the post office this sunny afternoon, I noticed that the crocuses are in bloom. Along with California poppies and bachelor buttons, the crocus is one of my favorite flowers. I like the purple ones best, but they come in dozens of varieties that are equally beautiful. These poor guys are growing outside of a tavern so, in addition to the crappy weather we've been having, they also have to worry about drunks trampling all over them.
Not an easy life, to be sure... but it is a pretty one.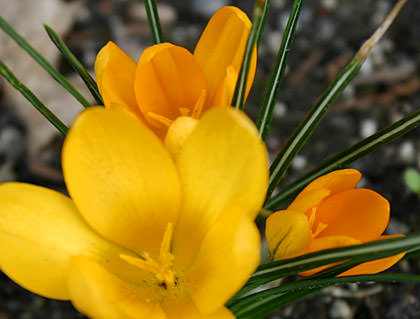 Also along the way to the Post Office, I ran across this poor dog so ugly that it was almost cute. And that got me to thinking about how dogs are so much more practical than we are when it comes to determining who they want to hang with. They don't care what other dogs look like as long as their ass smells okay. Shouldn't it be the same with people?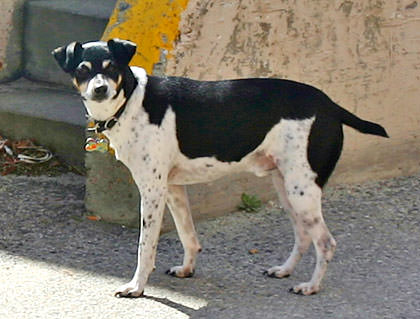 And one last thing before my lunch is over... has anybody noticed that Google has been "Van Gogh-ed?" That's kind of cool because his Starry Night is one of my favorite paintings...
Bummer. I'm still hungry.