Here I am, back in Cologne. It seems like just yesterday that Perry and I started our Hard Rock Run through Europe here, but it looks like it was actually five months ago. Time flies.
Anyway, I've blogged before about how I love unique hotels with something interesting about them... or grand old classic hotels that have a real history to them. Well now I have another favorite to add to my list: The Hotel im Wasserturm. This is an incredibly cool hotel in central Cologne that was built out of an old water tower (once the largest in all of Europe!)...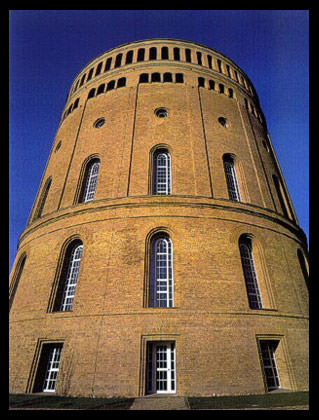 My "junior suite" has sweeping views of the downtown area, thanks to being on the 10th floor and having windowed walls that curve 'round the tower... a very sweet suite!
Movie Quotable of the Day:
"I've been shot at three times before, twice on purpose and once by accident, and I'm still here. And I'm gonna be here for as long as I want to be."
Yesterday's Answer:
Spaceballs
(1987) starring Mel Brooks, John Candy, and Bill Pullman.