In response to Tonya's entry (in the ever-excellent Adventure Journalist blog) about her dogs and their morning wake-up routine for her, I sketched out a cartoon and emailed it off. Now she's posted it to her blog, so you can go take a look if you are so inclined. I'm always amazed at how women can so easily manipulate us men, and figured that it probably extended into the dog-world as well.
Click here for Tonya's original entry. And then here for the cartoon strip I sent.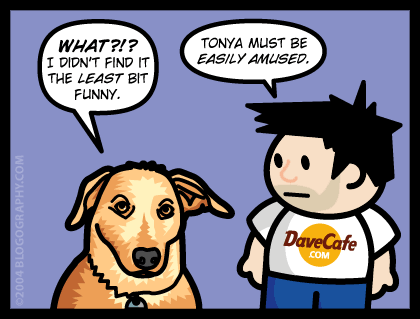 Hang in there Nanook, my oppressed canine brother!