It's astounding to me that in this modern electronic world, we still rely so heavily on printed pieces of paper. Today I've been trying to purchase tickets to Korea for a work trip next week only to find that nobody will sell them to me. Apparently, for the route I need to take, paper tickets are required and nobody is "willing to risk" sending them out with such short notice (isn't that what Fed-Ex is for?). Perhaps I should just forge a ticket...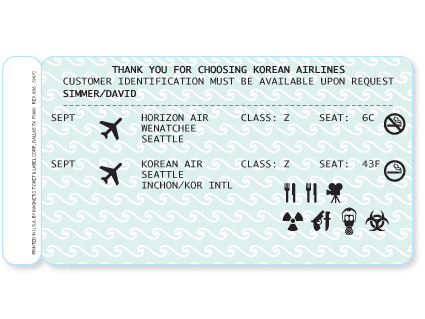 Of course, in this day and age of homeland security paranoia, there's probably a death penalty for even attempting something like this.
UPDATE: Finally got my ticket (and boy was it expensive!), but now I have to drive into the neighboring city of Wenatchee to pick it up. Bleh.