Blogography does not currently accept advertising but, on occasion, I do like to whore myself out as an unofficial spokesman for products, people, and services I really like... thus the Dave Approved category is born, and my first entry is a good one. If you've read this blog for a while, you already know that I have a "thing" about toothpaste. So when I say I've found a brand I really like, you should totally trust me: Crest Whitening Expressions is the bestest toothpaste ever! This stuff is so good that I'd pour it over my breakfast cereal if the fluoride weren't poisonous to ingest...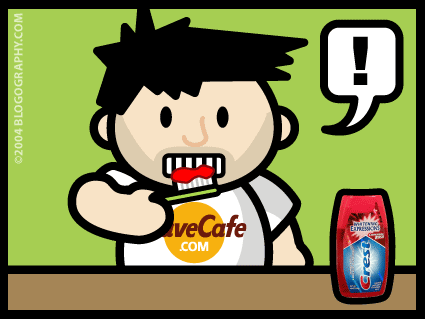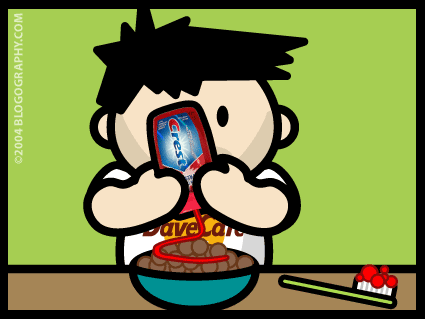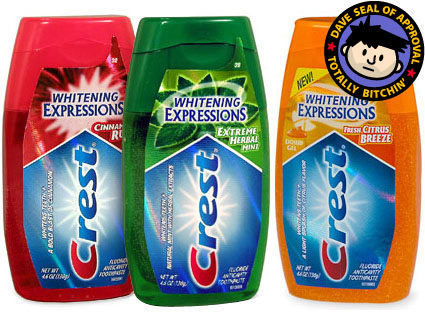 Now, if you'll excuse me, I have to go brush my teeth again.
UPDATE: I just learned that they've released a new flavor: French Vanilla Mint! Sounds delicious. I wonder how it will compare to Herbal Mint, Cinnamon Rush, and Citrus Breeze? Ends up the answer is "not very well." It's not bad, but tastes kind of like a mint antacid or drinking milk after you had a breath mint.