This is the first Theme Thursday that I have actively planned for, which is kind of cool. Given the theme of wings, I made an effort to be sure that each of my three flights on Monday were seated next to the window, behind the wings of the plane. Since I had my new wide-angle lens with me, it was pretty easy to ensure that the wings were in every shot along my journey.
Leaving the small airport at Wenatchee, Washington...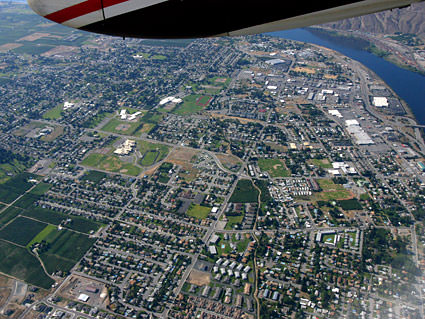 Passing Mt. Rainier on the way to Seattle (Mt. St. Helens is in the back on the right... and perhaps that is Mt. Adams back on the left?)...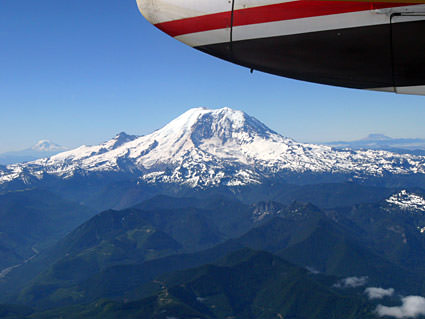 Leaving Seattle, and passing over Mercer Island after a plane change...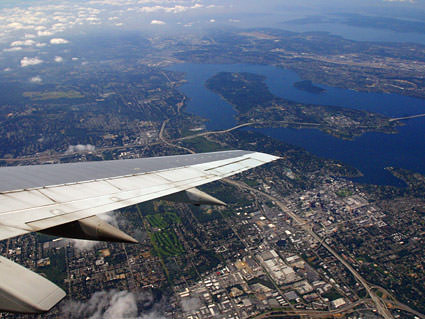 Leaving Boise, Idaho after another plane change (and asking for a seat on the opposite side of the plane)...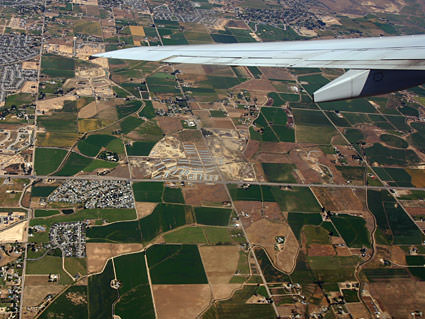 And approaching my destination of Salt Lake City, Utah (where six years of drought seem to be taking its toll)...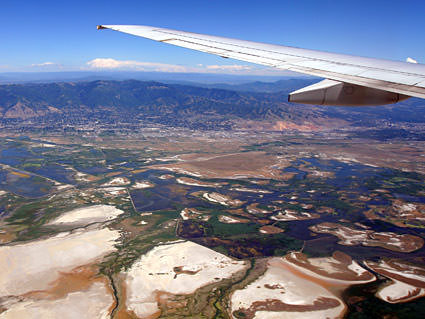 Usually, I would not have to take three flights... I can get a direct flight out of Seattle to Salt Lake City. But, because of the Independence Day holiday, flights were full and it was far cheaper to make a quick stop in Boise (which is along the way anyway).