A while back I had participated in The Glovebox Project, and found a 32MB memory card that came with my tiny Canon PowerShot camera. I couldn't fit very many photos on it, so I immediately purchased a much larger card to replace it. Today I finally decided to see what photos (if any) were on the old card, and discovered just two, both shot by me of me in a mirror...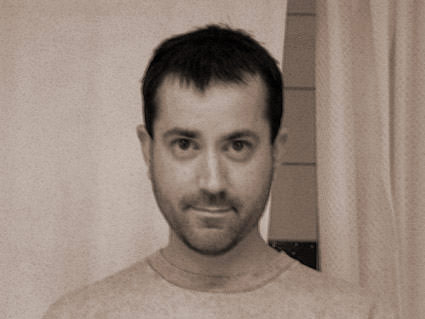 This is me in Reykjavik, Iceland on September 27, 2003. I have no idea why I took it. I think I was jet lagged and, in my delusional state, was thinking I would start participating in The Mirror Project, but never did. Oh well.
The photo would have been far more interesting had I taken it three days later after I had busted my chin open while having entirely too much fun in Stockholm.