The inspiration for today's FridayQ was driven by The Corrs new album release Borrowed Heaven (along with my infatuation with Sharon Corr, who I just learned has the same birthday as I do!). Problem is that even though the album was released a few days ago, it's not yet available on the iTunes Music Store (here's hoping it shows up on the next "New Music Tuesday"). All you can get now is the first single release: Summer Sunshine in about a dozen remixes.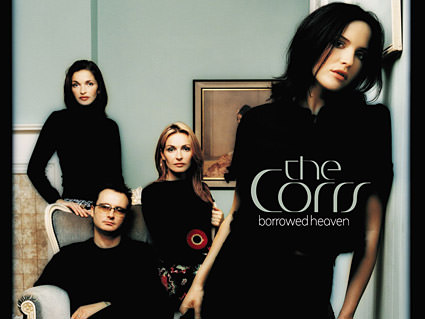 Looking around the Net I also found the their new video which, unfortunately, is just as lame as their others. In this one, they are tearing down an old house. Even more inexplicable is the young couple who run from room to room and make out until one of the Corr siblings come in and demolishes everything? What in the heck does that have to do with "Summer Sunshine" or the lyrics to the song? Why can't The Corrs find a video director that knows how to visualize their material and keep them from looking stupid? Having the band wander around like zombies in the background while Andrea sings is not compelling television (heck, they all play their own music... you should show that in the background).
In more ironic news, The Corrs are going to be performing at the beautiful Chateau Ste. Michelle Winery just over 2 hours away... but I will be in Europe on the day of the concert. To make matters worse, I can't see them in Europe either, because they leave for North America the day I arrive!
Fate, apparently, is not on my side today. I think I should wear my lucky boxers to compensate... what else can go wrong on a day you are wearing lucky underwear?
UPDATE: ARRGH! The boxers didn't help. I just got an e-mail informing me that the BMW Motorcycle Owners of America Rally for 2004 is happening just three hours away in Spokane... right on the day I leave for Milwaukee! That's just cruel.