I knew that a show as good as Wonderfalls was too good to last and, sadly, I was correct. According to creator Tim Minear's fansite, the show has been cancelled. WTF?!? How is it that any show with even the slightest glimmer of actual intelligence can't survive? Instead, we get an endless barrage of "reality" television programs that are so dumbed down that they might as well be spoon-fed to the audience.
Conclusion: People are too lazy and stupid to want to think while being entertained.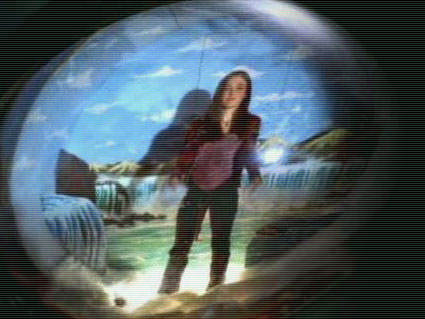 The truly moronic thing here is that there are 13 episodes of Wonderfalls completed... what happens to them? Can FOX find it in their heart to air them at midnight Sundays (or some other crap time slot) just so people who like the show can watch them? I mean, THEY'RE DONE! Is it too much to hope that they can be released on DVD one day?
If it's unique, different, smart, intelligent, witty, and unpredictable... very soon now you won't find it on network television (no matter how many rave reviews it receives). I wish networks wouldn't even bother ordering great shows like Wonderfalls to get people's hopes up when they have no intention of marketing it, supporting it, or giving it a decent time slot. Just bring on another episode of "Extreme Makeover Blind Date Celebrity Challenge" and stop wasting our time. Dumbasses.