What in the hell is going on? Last time I checked, the first amendment of the Bill of Rights from the Constitution of the United States of America ensures freedom of speech for all its citizens. Apparently, this is only true if you support the ever-growing "public decency" madness propagated by the increasingly scary Bush administration. It does not apply to people like Howard Stern who are critical of it.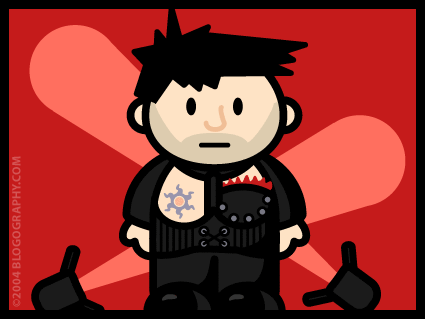 In shocking, but unsurprising news, Howard Stern has been fired. His show is the same as it's always been... vulgar, offensive, and loaded with sex... but all of a sudden it's no longer acceptable to air on public airwaves. It's a-okay for Oprah to discuss rim-jobs and rainbow party oral sex on her television show without penalty, but Stern gets fined and fired?
WTF mate?
HELPFUL HINT: if you find something on the radio objectional or offensive, you can change the f#@%ing channel or turn the blasted thing off! Not everybody has the same morals or tastes in entertainment as you. Some folks actually enjoy listening to that kind of thing. This being America and all, people should be entitled to listen to Stern even if you happen hate him.
Where does this end? Will it ever end? How long before the movies I love, the books I enjoy, the television shows I watch... how long before they are taken away?