Of all the Theme Thursday's I've done so far, none have been easier than noise. Directly across the street from my office are the train tracks through town, so all day long I've got painfully loud train whistles blowing noise at me as I am trying to work. I don't seem to notice the trains as much as I used to... unless I am on the phone. Then it's impossible to ignore them since you have to repeat everything several times while screaming so that the other person can hear you.
Taken outside my office door... in the background there, you can see the train speeding through town. Here comes the noise...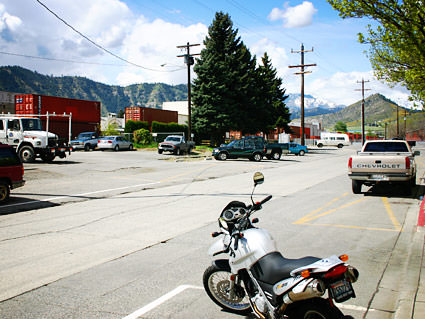 And there goes the noise. This time taken across the street. Note that I did not tilt the camera while shooting this (the little building is the one that's crooked)...
Still playing with that Lomoize action in Photoshop here.