Spring has sprung, the apple blossoms are on the trees, and it's time for people to clean out their houses in a frenzy of road-side giveaways. I used to think that if you drove the back-roads of the Cashmere Valley during Spring cleaning time, you could find everything but the kitchen sink to furnish an entire home in discarded goods. This morning on the way to work, I was proven wrong...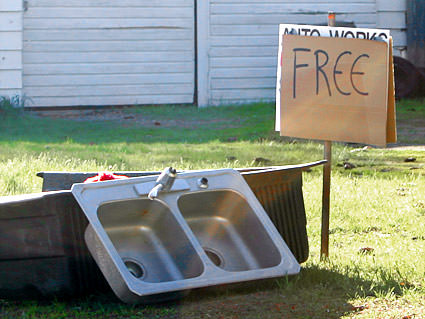 Now I have officially changed my position in that you can find everything to furnish an entire home including the kitchen sink (and apparently a bed liner for your pickup truck as well).
Living the good life in rural America.