I just returned from Detroit where I met up with Jeff from Geekable for lunch at the new Hard Rock. It's kind of boring on the outside, but nicely appointed on the inside... especially the bar, which has a really unique look to it.

During the 5-hour drive back to Milwaukee, I stopped off in Chelsea, Michigan for gas and found out that the city is home to "The World's Largest Teddy Bear" (or so they claim). He's kind of homely, but he is big...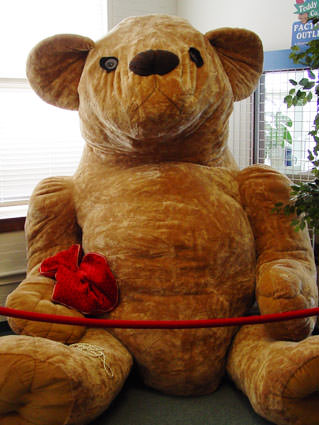 Even more surprising than the giant bear is that the factory which makes Jiffy baking mixes is right across the street...
It's odd what you run across when you take a quick detour off the highway.