When I read that the theme for this Thursday was "orange" I thought it would be pretty easy. But then I realized that there is not a lot of orange in my life this time of year... couldn't they have picked this theme in the Fall?? Anyway, just when I was about ready to give up, I was placing my newly acquired Friends: The Complete Sixth Season DVD set on the shelf and something orange caught my attention...
You will notice that as the years progress they show how each of the six characters has changed over time. That's pretty cool! But then look at "Season 4," which is the orange one... they forgot to label it! How in the heck did they not catch this error in the art department is beyond me, because whenever a graphic artist works on a series of items you ALWAYS compare the newest in the series to all the previous pieces to be sure stuff like this doesn't happen. Oh well. Since I do this kind of stuff for a living, I'm sure I'm more sensitive to it than most people.
Putting Friends aside, there is a photo from back in December that I thought of immediately when the word "orange" was put in front of me... it's a photo I took in Chinzan-so park after having dinner with friends in Tokyo. The leaves were so beautiful in shades of orange and red that it was almost painful to look at...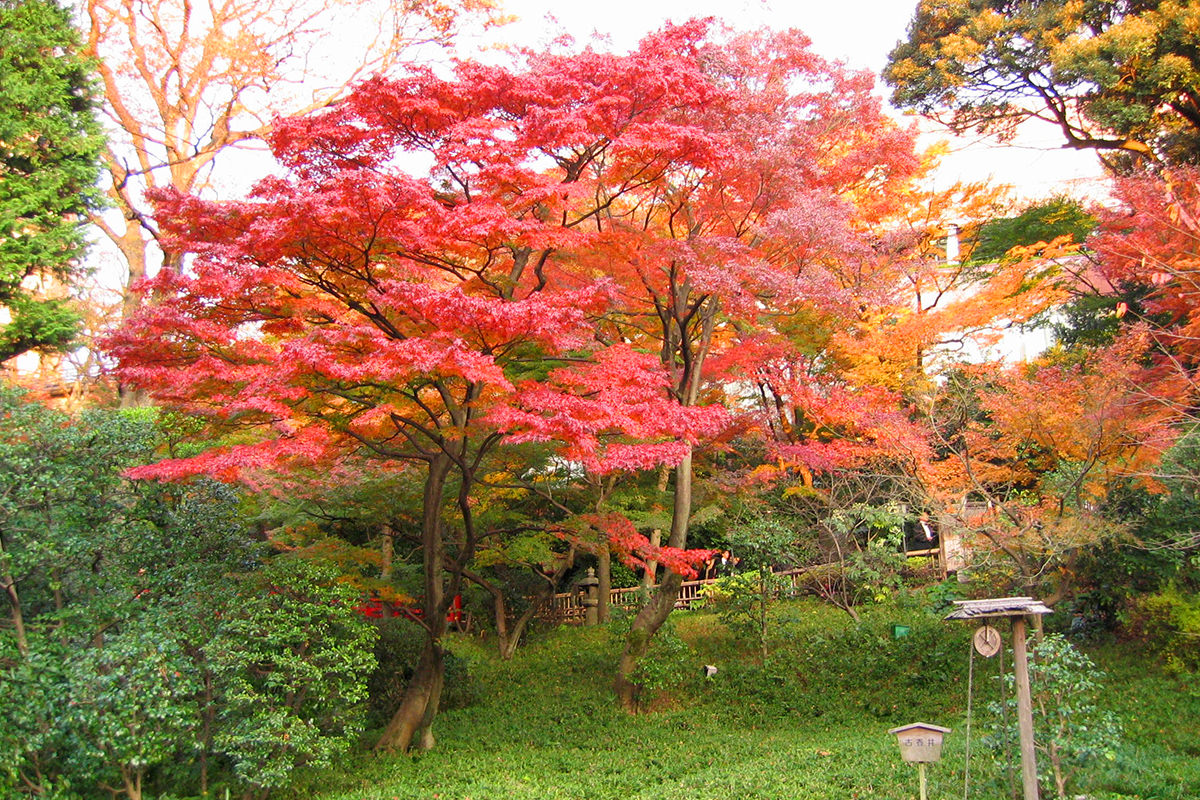 It's pretty tough to match a Japanese maple when the leaves are turning.