Behind my apartment complex is a big field with a horse pasture at the end. This time of year I feel somewhat sorry for the horses there because it seems like it would be cold and boring trapped behind those fences...

This horse was so bored that he got all excited to see me taking pictures and decided to wander up and say hello. I check to see if I happen to have a carrot or lump of sugar on me, but I'm afraid it's just my wallet, car keys, and ChapStick today. Sorry about that buddy...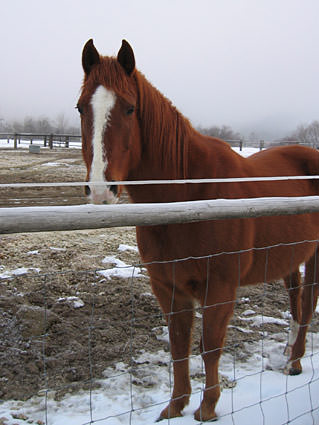 Last in my series of "fences photos" is this shot of a train bridge that's apparently dangerous. As you can tell, we have a bit of a fog happening here this morning...