As I have mentioned many times, I absolutely loathe those Pier One commercials featuring a screaming Kirstie Alley dressed in dumb-ass prom dress rejects. Every time one of her insanely stupid ads airs, I want to puncture my ear drums and then gouge my eyes out.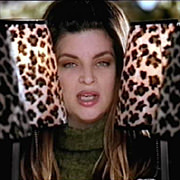 Why in the hell would an advertiser want to annoy prospective customers of their product like that? Because it works. Pier One reported drastic increases in foot traffic (around 12-17% depending what you read) after the Kirstie Alley campaign began airing.
But, mercifully, they've hired a new commercial spokesperson to replace her: Queer Eye for the Straight Guy's Thom Filicia. This is quite a coup, because Thom is really good at his job (have you seen some of the things he does on Queer Eye?) in addition to being on a very popular show. Apparently, Thom is also in discussions to create his own line of decorator goods there as well, which means I may actually have to step foot in one of these places one day.