We're all gonna die! Because an all-new Trump-inspired Bullet Sunday starts... now...

• Chicago! I could fill this entire Sunday with the psychotic insanity of President Trump's first week in office... but there's numerous places doing a better job than I ever could (like here, here, here, here, here, and here). And yet... it's hard to say nothing in the face of current events. I mean, come on, the guy declared his own inauguration day "National Day of Patriotic Devotion." That alone puts Donald Trump's presidency in vivid relief. But, of course, he didn't stop there. One of his tweets, in addition to showing that he doesn't know how "quotes" work, called out Chicago for their "carnage." Which he will fix by sending in the Feds if they don't handle it to his satisfaction...


Always screencap Trump's tweets... he might delete them.
An interesting aside here...
So why does President Trump keep picking on Chicago when there are bigger fish he could call out? Obama, of course. That's where his political career started. It's also where it ended, as that's where President Obama gave his farewell address (Trump claimed two people were shot and killed while Obama was speaking, which turned out to be yet another lie). Trump's obsession with his predecessor will put Chicago in his crosshairs for all eternity. Might as well get used to it...
CONTENT REMOVED: Comedy Central does not offer HTTPS embeds. Click here to see video.
Except I will never get used to it.

• Protest! For people who think the Muslim Ban Protests are a overreaction... I disagree. Had Donald Trump not banged the anti-Muslim, xenophobic drum so constantly and consistently at all stages of his nomination and election, would the reaction to his temporary, selective ban be seen as something other than a "first step" to deporting and banning Muslims from the country permanently? We will never know. All we have is the hysterical ramblings of Donald Trump from which we can base our interpretation of Donald Trump's actions. Better safe in protest than sorry in despotism, I always say.

• Apples! Just a reminder... Steve Job's father was a Syrian refugee...

• War! Scariest story this week: China military official says war with US under Donald Trump 'becoming practical reality'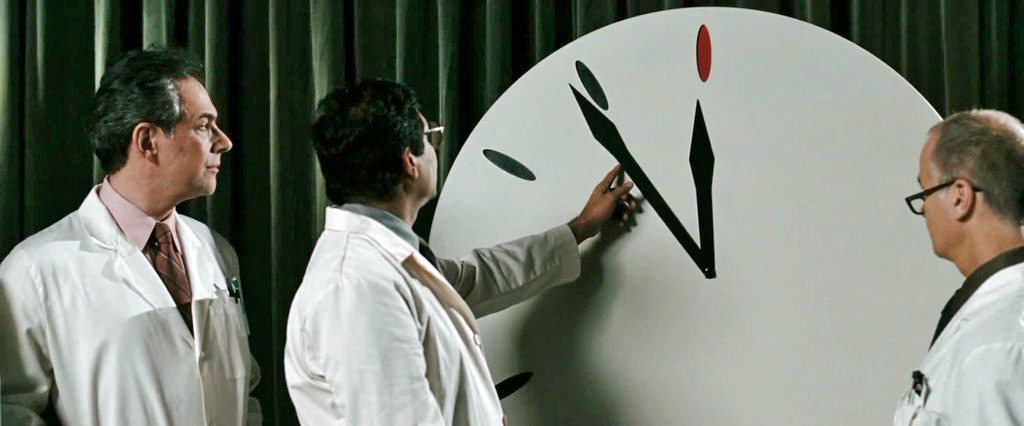 Smoke 'em if ya got 'em, everybody!

• Love! With all the horrors awaiting me every time I access the internet, it's nice to see something pop up that's actually good news for once. This is a sweet story that had me wondering for the millionth time how homophobic dumbasses like Michelle Bachmann can spout the kind of hatred she does. These guys could have very easily been killed just for being who they are. That they would somehow CHOOSE "evil homosexually" under such circumstances and endure what they had to go through for four years is insanity. That's adding idiotic complication to something so simple as two people falling in love...
Though I admit that I did laugh when they got that check for $25,000. It's a lot of money, of course... but in Seattle's housing market? LOL! Good luck, gentlemen!

• Welcome! The Netherlands welcomes President Trump!
America First! Yes! But the Netherlands, second. Tremendous.

And... here's to surviving another week!
Maybe.
I guess.